TAG Digital Marketing has become a 1 stop shop for all of our social media and digital advertising needs.
Mike Lee –
Freedom Fitness
Leads up 200% and social media interaction up 115-140% — which is unheard of.
The professionalism of the TAG team, and their clear understanding of our business needs, has made it easy to become visible in a technological world that we have felt far less knowledgeable about and knew we needed to start utilizing. Increasing our visibility and presence on the internet and search engines/social media has generated profits for our locations beyond our expectations and has created a connectivity among our current membership base. TAG has introduced us to advertising methods we were unfamiliar with on search engines and social media thus alleviating wasted and often unmanageable investments in what was once considered a more traditional method for our industry. We look forward to our continued working relationship with the TAG team as we continue to grow.​
I could not be more pleased with our sales and overall results since hiring TAG. I still do not understand social media or search engines on the internet, but I know this; we have gone from being non-existent on most search engines to right there at the top of most of them, and our social media pages have exploded. Most importantly, this happened in the summer!
After trying a few SEO firms I landed at TAG. They created a simple to follow plan that all I needed was to sit back and trust their expertise. For an experienced entrepreneur, not the easiest task to stay out of my own way. As my digital presence grew so did my leads and traffic generation as promised. I was able to migrate away from the print advertising and focus more on the digital opportunities. TAG updated my website and SEO. I am reaping the rewards with a reduced acquisition cost. A total win on many levels. Bill has become a trusted advisor and friend. Bill and his team are quality individuals that can help you with your digital solutions.
TAG has given us a social media and web presence; we have received an immediate influx of leads and our search engine presence has improved. They are a very professional and insightful group who truly want our program to succeed. We are very happy we made the decision to partner with TAG.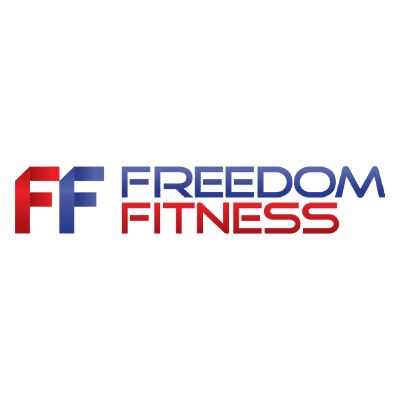 TAG Digital Marketing has become a one-stop-shop for all of our social media and digital advertising needs. TAG has greatly increased the daily leads coming in from qualified customers looking for our services. Give them a shot, you will not be disappointed. Thanks TAG!!
TAG Digital Marketing and their team have provided outstanding support and services for our organization. Bill's team is dedicated, timely and a pleasure to work with. No doubt our transition into being more "social media savvy" has been greatly enhanced with having a team of experienced professionals making it smooth and effective. I even had another local competitor ask me "who is doing your social media" because TAG's efforts were showing up in our markets so strong! Thanks to the TAG Team for all they do!
The TAG Check-In and Win Hawaii Contest had all the components we needed to be successful. Our goal was to create not just a visual display, but an overall INTERACTIVE EXPERIENCE that members AND employees could enjoy while also driving social media activity.
I have worked with many vendors and service providers over the years and Bill is one of the most tenacious, focused and hardworking people I've had the pleasure of working with. It took some time and meetings with our team here on the ground to evaluate what TAG has done for us to date, for us to determine how much I wanted to get behind TAG to endorse them. As we all well know, you never want to recommend someone to your friends, family, or colleagues unless you feel confident in their ability to perform and I'm confident in recommending TAG.
Super happy with what TAG has provided our health club! The team has been nothing but responsive and the follow through has been great. What I had multiple companies doing for me previously I receive all under one roof efficiently and cost effectively. It's important for me to have good follow-up and strong communication, and the TAG team is excellent at this. We had an extensive open house campaign recently, and the team at TAG helped with digital, web, Facebook, and e-communication to make it a very successful event. I highly recommend TAG as they've proven themselves a great partner in my business.
TAG has been highly responsive to our questions, and we appreciate the excellent customer service. We are very happy to be partnered with TAG! Sales of student memberships have TRIPLED year over year (70 last May already 215 this May) and we were also able to save $3,000 per month by stopping direct mail. So we actually saved money by hiring TAG while increasing sales.
We are the closest resort to the front gates of Walt Disney World with exposure to millions of travelers. TAG has created new revenue streams by implementing highly targeted paid search campaigns and automated how we manage and nurture leads. This has changed the way we do business and increased sales across all segments. TAG's understanding of our industry and digital marketing knowledge is highly effective.
I have been using TAG Digital Marketing for approximately one year to help us improve our search engine results and drive larger numbers of high value prospects to our business. Through their use of unique, timely, and relevant content and knowledge of how search engines work, TAG has improved my results dramatically. We are competing with over 75 established, local companies and TAG has consistently helped us grab more than our fair share of internet-based referrals. TAG has been a great partner and investment for my company.
I have been using TAG now for the past 12 months. My findings? My cost per qualified referral is well under $75. TAG's understanding of our industry is excellent. Blogs, postings, etc. are all very well presented, timely, and professional. TAG's team of representatives are responsive and knowledgeable. The SEO has been excellent. The TAG team works well with our corporate staff to insure alignment with their programs. TAG is easy to work with. Pain free. Bottom line is that I give TAG high marks across the board and fully endorse TAG for your business.
I have been working with the team at TAG since summer in 2013. At that time, we brought TAG on board to assist with search engine optimization enhancements, blogging on our website page, Facebook and LinkedIn profiles. In regards to positioning our agency on Google, at that time, we were located around the 8th page of the Google search for "home care Charlotte". With TAG's help, we modified our positioning by optimizing key words and such and now have moved up in regards to the internet searches. The team is always helpful and readily available to answer any questions. We are very pleased with their services and have found that we are getting an increase in calls generated from our internet exposure. I highly recommend their services to anyone.
TAG brought qualified buyers when no one else could, which lead to a multi-million dollar marketing contract with TAG unlike any in Pulte History. These guys are good.
TAG is amazing! Our focus is on cosmetic services and that is exactly what they delivered. We had to hire a second receptionist to keep up with all of the new implant, crown, and Invisalign calls. Thank you!
Best customer service and marketing service of any company we have used. We highly recommend and will continue to bring new dental practices to TAG as we open them.